Looking for something to do in downtown Lincolnton? Hanging out with friends? Maybe something the whole family can enjoy? Downtown Lincolnton offers a wide range of events for everyone to enjoy.
The City of Lincolnton has many events annually and different organizations host events in the Downtown Community. Here are some other area calendars you should check out…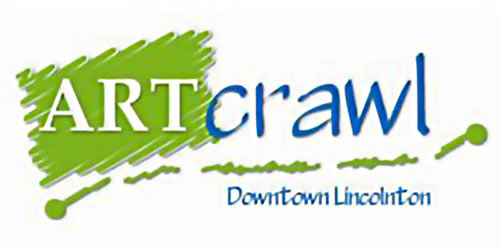 Art Crawl
The name speaks for itself! You can crawl (some prefer to walk) through downtown businesses to admire and purchase all types of art from our talented local artists. Some think the "crawl" came from sipping too much wine but we never shall tell you will have to come find out for yourself! Typically held in March, this event will help you shake off the winter blues and jump into spring!
Wine Fest
Spring has sprung and you are ready to get out and about! Check out our Wine Fest held in April on our Main Street of town. Artists, potters and of course our local wineries will line the street for your enjoyment. You can taste, buy and sip your way down the street until you find your favorite…
For more information, visit the Lincolnton Food & Wine Fest website.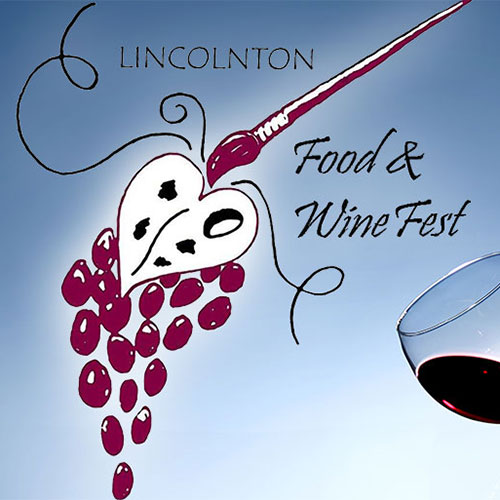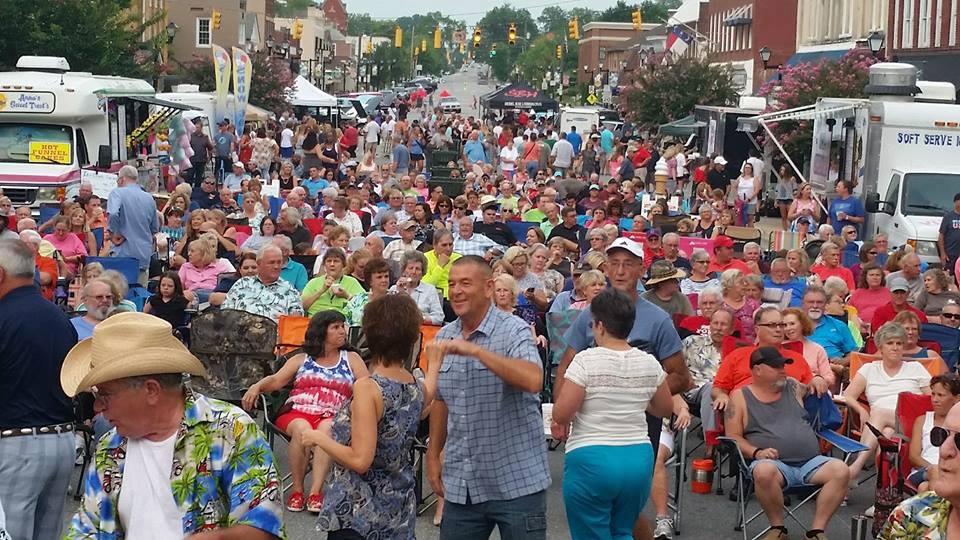 Alive After Five
If you like beach music, shagging or just a chill evening around the court square you will want to mark your calendars for the last Thursday of every month May – September. DJ Johnny B will be stirring up the fun before the band kicks off and making sure you enjoy your evening dancing on Main Street. Food Vendors and the beer wagon will be there to make sure you don't go hungry or thirsty. Bring your sassy car (old, new & motorcycles too!) to show off and get premium parking. Don't forget your lawn chairs!
For more information, visit the Alive After Five Facebook page.
July 4th Parade & Festivities
To kick-off our country's Independence Day Celebration businesses on Main Street decorate their facades in the traditional red, white & blue to set the scene for the floats, cars and patriotic Americans that parade their colors for the 4th of July Parade. After the parade everyone heads over to Lincolnton High School football stadium to watch the annual fireworks show! Happy Birthday America!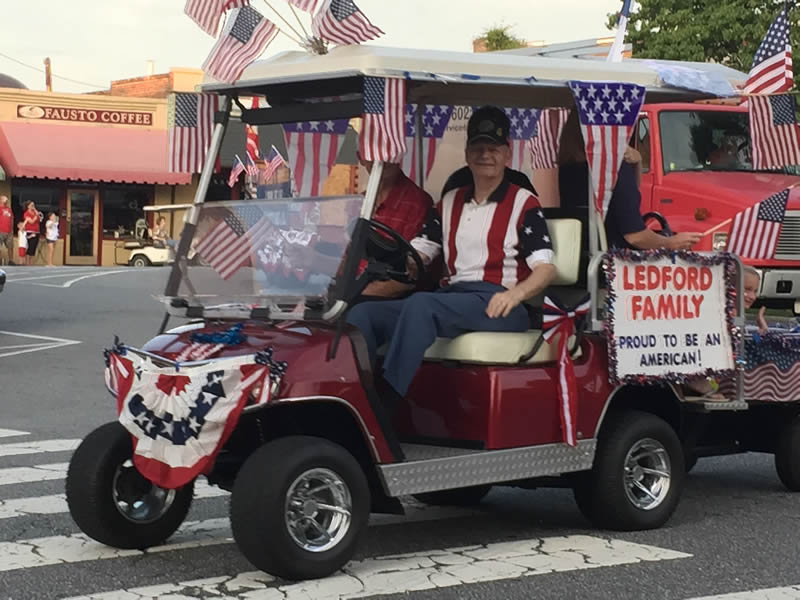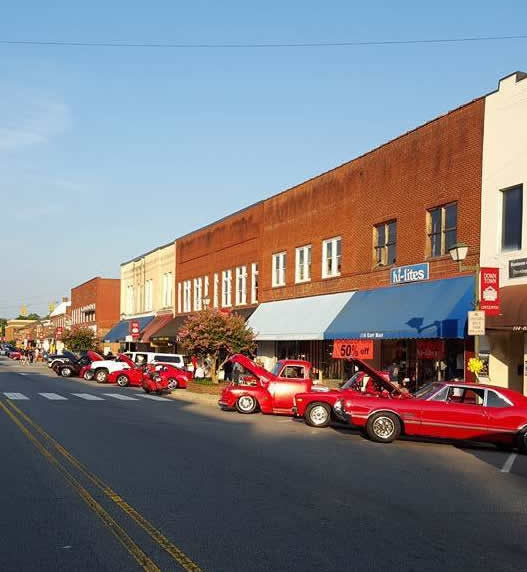 Cruisin' for A Cause & Other Car Events
Summer is winding down and you want to show off those cars one more time before they hibernate for winter! Well how about you not only park it to show off but you can also cruise the court square like everyone did back in the good old days before cruising became illegal! For one night only cruising is legal for a minimal fee of $5 which is a tax deductible donation split by 4 local charities (Amys' House-Domestic Violence Women's Shelter, Relay for Life, Child Abuse Coalition & Hessed House- Homeless Shelter). Held in August you won't want to miss this night full of fun, muscle cars and cruising!
May & November also host car shows downtown. Check our calendar for more details.
Apple Festival
The largest and longest running event downtown shows off our love for apples and provides a great fund-raising opportunity to our local non-profits. While the festival is an annual reunion for some most will say they come for the food! Eat your way through the streets, do a little shopping and chatting with all your friends you see. This is fun for the whole family!
This event is held the 3rd Saturday in October.
For more information, visit the Lincoln County Apple Festival website.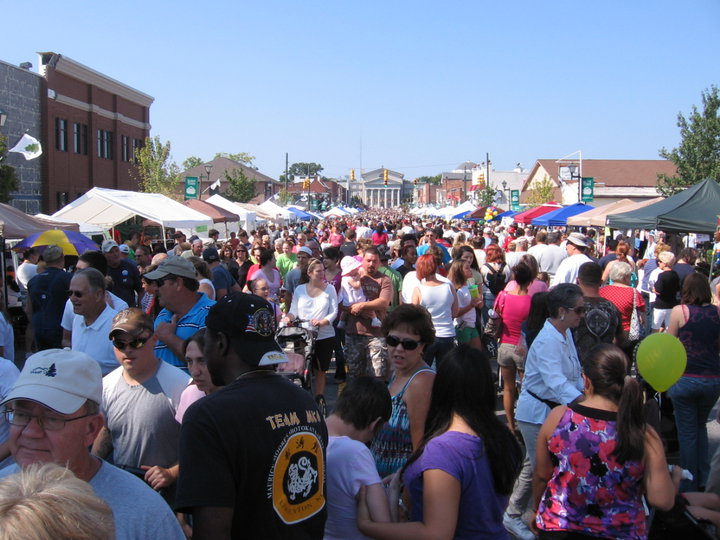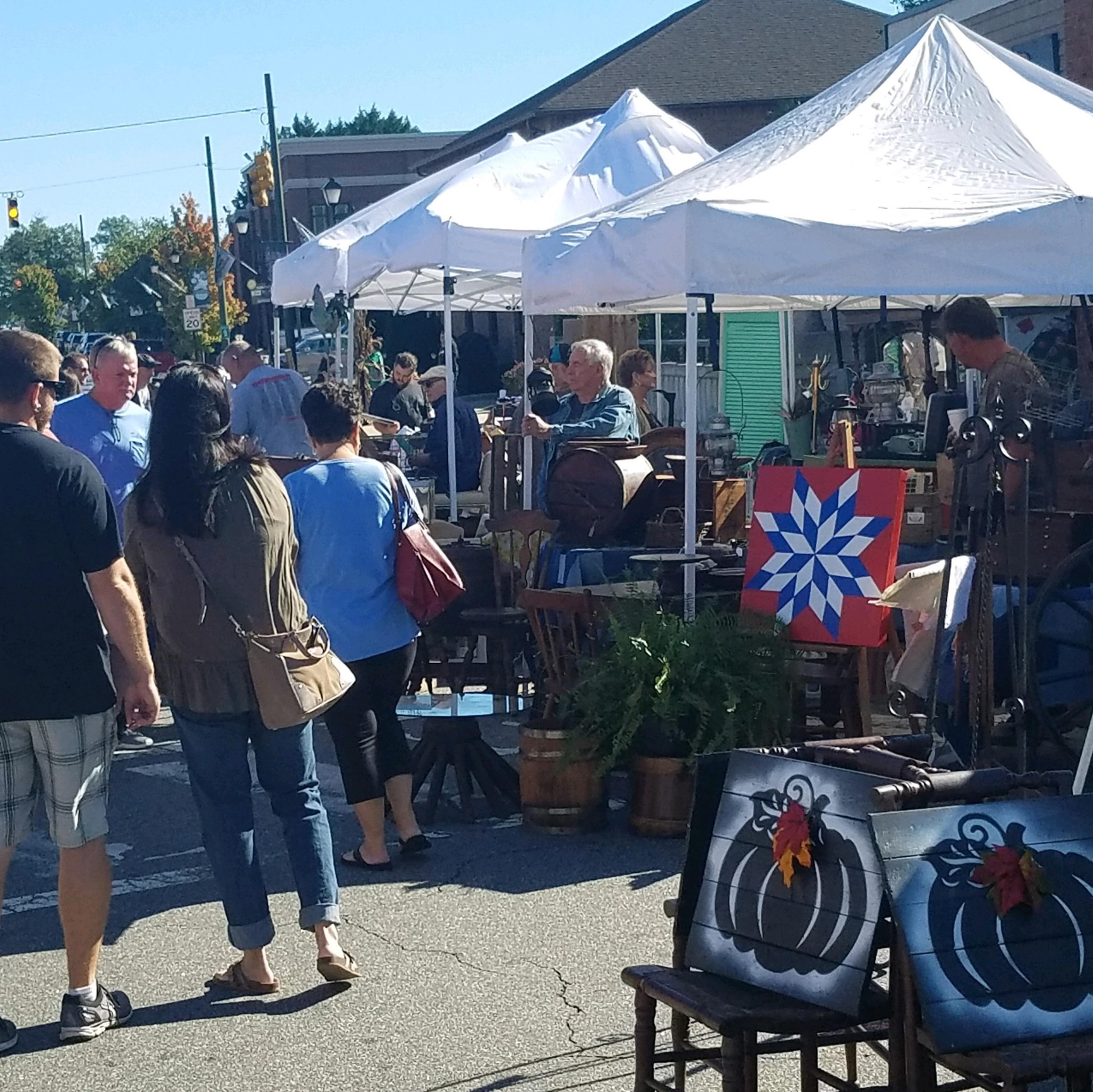 Antique and Vintage Market Day
If you enjoy shopping for antiques or vintage items, then you want to come out to the Lincolnton Antique and Vintage Market Day in downtown Lincolnton on East Main Street. This event is held the 2nd Saturday in October and we have some great vendors. We will also have some up-cycled and recycled items. Make sure you visit our Facebook page for more details.
If you are interested in becoming a vendor, please click here for an application:
Holiday Events
Downtown would not be complete without Christmas Holiday festivities! The stunning streetscape complete with lighted lampposts and a large Christmas tree truly puts you in the holiday spirit! Even better is the clip-clop of horses pulling a carriage down Main Street. The horse-drawn carriages load in front of Treasures on Main at 119 East Main Street. We can't forget Santa Claus who has his own festive location in First Federal Splash Park where he will sit and listen to the wants of little kids. The park will have some amazing light displays and places to have your picture taken too. You can write your own letter to Santa to make sure he doesn't forget what you want. The holiday affairs kick off on the Sunday after Thanksgiving with a lovely Christmas parade followed by the annual tree-lighting and caroling. Leave it to us to get you in the Holiday spirit!  Santa's Candyland Village and the Carriage Rides will run every weekend after Thanksgiving until Christmas and the hours will be 6:00 PM until 09:00 PM.
If you are interested in becoming a vendor, please click here for an application: